About us
Carolina Parisina is a creative fashion project that respects the environment and human rights. When you buy any of our products, you are supporting our project!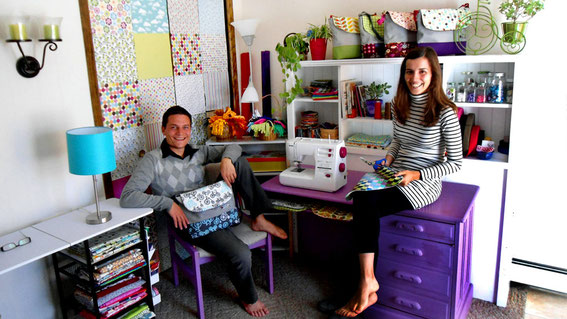 Carolina Parisina project began in 2005 in Madrid, Spain. In 2010, we left Madrid to experience beautiful Colorado. We (Carolina López de Blas and Mariano Rodríguez) work as Spanish teachers and love creating all sorts of purses and accessories for casual people.
Carolina Parisina is a handcrafted boutique label. Our products are made in Dillon, Colorado. We combine new materials from different sources with some recycled additions. Our goal is to create limited editions and unique items. Great pride is taken in the quality of our products, made one by one with love and care.
Tell a friend about Carolina Parisina!